So you've signed your first lease and you've escaped the grasp of your parents' hands! IT'S LIT! Adulting, here you come!  Now that you're in your new place, what's next?  Making your new spot your own!  I'm sure you've been eyeing apartment-inspo on Instagram or Pinterest for months, how to make all of that a reality? We've got some ideas for you!
Oh, but don't forget! Renting comes with rules!  Don't let the desire for a chalkboard painted wall cost you your security deposit!
Before we get into the decor ideas, let's go over a few Don'ts of Apartment Decor while Renting!
Just a few Rental Apartment DO'S & DONTS!
READ YOUR LEASE!! – Your lease will detail all specifics regarding decorating, furniture, appliances and more. This is a legally binding contract and you can avoid a lot of frustration by reading in great detail.
Complete your Move-In Checklist and note any issues that were already present when you moved in. If you neglect to tell your front office of the issues, you may be held liable!
Don't paint without written permission and be prepared to paint and/or prime over your artwork before you leave if you do!
Skip the wallpaper! Seems easy to apply but you risk leaving behind traces when you go to remove it
Clean up before you go! Leaving trash, food and other items can result in a trash-out/cleaning fee
Treat your furniture well if you're in a furnished apartment! Replacing damaged furniture comes at a cost to you, so treat it like it was your mothers couch!
Keep your carpets in great condition! Carpet cleaning can be pricey, so be mindful of spills, tears and rips from humans or pets!
There are plenty of décor options for your new apartment that will allow you to live in style AND get your deposit back!
Check out these awesome tips!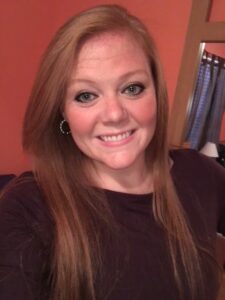 Tips from a PRO!
Sarah Stewart, Project Coordinator and Design Manager of The Collier Companies
Use Command hooks to hang artwork.  They require no tools to install and remove cleanly from walls when it's move-out time.  You can also use them to easily hang curtain rods and avoid making multiple holes in the wall!  The same brand also makes picture hanging strips, which are easier to use on framed artwork.
Place a multi-colored rug in high-traffic areas to avoid carpet staining. If you frequently have friends over to your place, the constant in and out can wear on your carpet.  Look for a rug in darker tones (avoiding white and cream colors) with a vibrant pattern to protect your carpet from staining.  The bolder the pattern the less you'll notice stains!
Adding lamps to your apartment can be a great way to make them feel light and airy.  Target is a great resource for affordable and fun table or standing lamps.  Be sure to put in an LED bulb in cool white color temperature.  Daylight bulbs tend to have a bluish-hue and warm white bulbs lean toward yellow.  LED bulbs will help you save on your electric bill and chances are you won't have to change them before you move out!
Make your space feel cozy by adding a tapestry.  Available in a plethora of colors, textures, and prints, tapestries are easy to hang with a few thumb tacks.  They also take up a good amount of blank-wall space for very few $$$.  Customize your bedroom or living room with a forest, beach scene, or inspirational quote!
Mirrors are your friend!  Mirrors add dimension and make a space feel larger.  Lean a floor-length one up against a wall or a smaller one on your dresser to open up your apartment and avoid damaging walls!
Storage can be a hurdle in apartment home living! Maximize your space by adding an over-the-door-shoe organizer to the back of your bathroom door to store all of your essentials. Need even more storage?  Add a hanging shoe self to your closet for extra drawer-like storage.
What are some things you have learned about decorating your rental apartment?  What are your favorite décor tips?